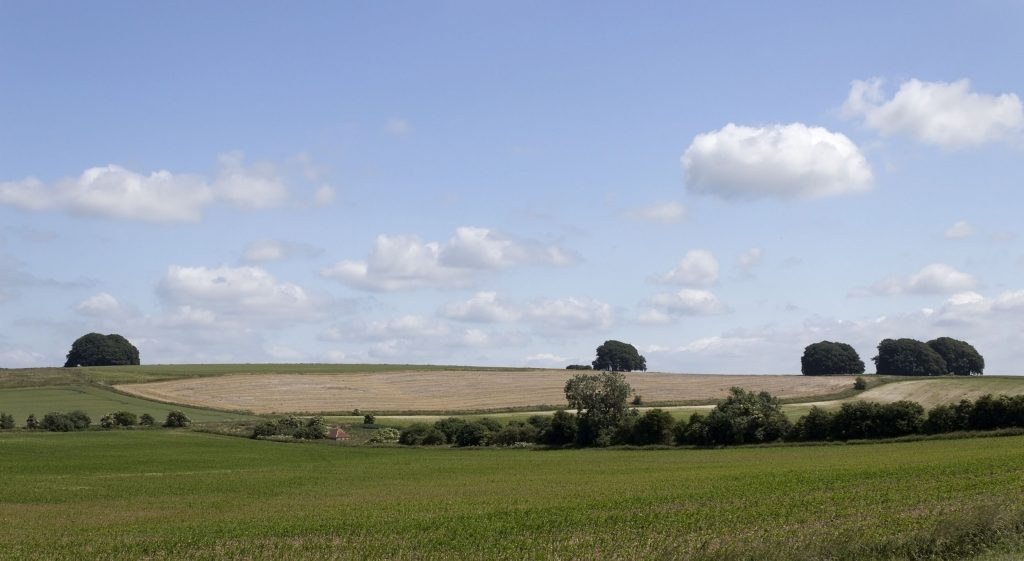 Nervous about marketing current property before finding your next home?
We often conduct market appraisals where owners are not comfortable with putting their own properties on the market until they have found somewhere to move to. This is understandable, especially in a market where there is little to choose from. If they have been in their home for many years the decision to move in itself can be difficult, but if there is also nothing on the open market to look at, the whole process can become very demoralising.
Finding your next home – we're here to help
We see our role as estate agents, not only to sell property for our clients, but also to try to help wherever we can in the house moving experience. It can be a stressful and frustrating time, so our clients appreciate all the help we can give them. As a boutique firm, our ethos is all about service and we want to be able to provide complete assistance if we can, so we are now actively helping our clients to find their next property as well as selling theirs.
All Part of the Rural View Service
There is no extra fee. All we ask is the loyalty that comes with being fully retained, so that when the right house becomes available we are then instructed to market our client's property. This ideally means that all ducks have been put in a row and the brochure is prepared in advance, so that no time is lost when it really matters.
In the meantime we work alongside our clients to really get to know what they are looking for and to use our many contacts and years of experience in the marketplace to uncover the right house for them.
While it is generally better to find a buyer first before finding a house to move to, this service greatly assists those who are nervous of never finding the right property and we are genuinely happy to be that helping hand.
A plethora of cultural events have helped to put Salisbury and the pretty villages of South Wiltshire on the map.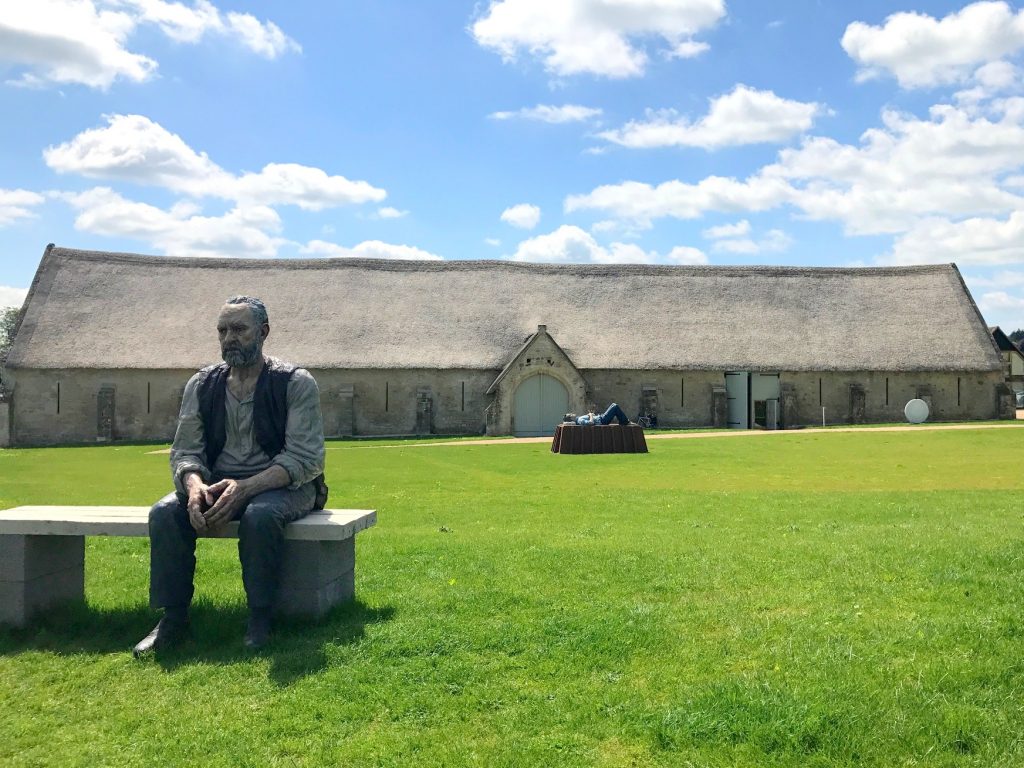 South Wiltshire has always had a strong connection to the arts, over the centuries drawing many well-known creative people to Salisbury and its beautiful valleys. Not only do they buy or rent property in the vicinity but their presence makes this a particularly cultural place to live and in the process, attracting others to move here as well.
Salisbury's iconic cathedral and surrounding landscape has inspired many respected painters, most notably John Constable & J M W Turner. There are also strong literary connections from Thomas Hardy, Anthony Trollope and in more recent times, Leslie Thomas, Terry Pratchett and Vikram Seth.
From the world of screen entertainment, Michael Crawford, Joseph Fiennes and Christopher Biggins were all brought up in Salisbury. Famous musicians such as Sting and Eric Clapton have country residences in the area whilst previous incumbents include Robert Fripp & Toyah Wilcox whose house in Broad Chalke was once owned by Cecil Beaton. Another former Beaton home in the Chalke Valley belongs to filmmaker Guy Ritchie which he shared with his ex-wife, Madonna.
Cultural Events in South Wiltshire
A plethora of cultural events have also helped to put the region on the map and enhance its reputation. These include the Salisbury Arts Festival, Wylye Valley Art Trail, Deverills Performing Arts Festival, Larmer Tree Festival and the Chalke Valley History Festival.
With many fine productions at the Salisbury Playhouse, shows at City Hall, concerts in the cathedral and diverse exhibitions in Salisbury's various museums, there is no shortage of high (and low!) brow entertainment and interesting events on offer.
South Wiltshire Housing Market
What is the relevance of this to the local housing market? Actually, quite a lot. Alongside the natural beauty of the Salisbury Valleys, its rich history and excellent schools, the depth of local culture helps to attract buyers and tenants new to the area, maintaining demand for properties even when the market is weak, thereby shoring up and even raising prices.
Somewhere in recent years that has seen something of a property boom directly as a result of a change in its cultural significance is Bruton. Although it has had a thriving art scene for many years, the establishment of the innovative Hauser & Wirth gallery has brought the once sleepy town into the spotlight and made it a fashionable place with the trendy art set.
Identified in The Times as one of the best places to live in England, it will be interesting to see if the Messums Wiltshire gallery just a couple of miles from Rural View's office will have a similar effect on Tisbury and its neighbouring Nadder Valley villages.
The recent publication by the World's largest publisher of travel guides; Lonely Planet of its list of best cities to visit in 2015 ranks Salisbury as Number Seven, the only UK destination to make the top ten. This will come as no surprise to those of us who already have the pleasure of living and working in this lovely part of the country. The fact that little old Salisbury is ahead of the more glamorous and famous global cities of London, New York, Paris, Sydney and Rome, amongst hundreds of others, should be a source of tremendous pride.
It is part of the British psyche to not only be modest but also to actively put ourselves down. We are, it has been said, a nation of moaners. This is the wrong attitude. Britain is truly a great country; one with superb natural beauty, a fascinating history and enviable tradition as well as being a hugely important financial, political, cultural and sporting leader on the World stage.
Salisbury, Wiltshire on the world stage
Salisbury being regarded as one of the top 'must see' places in the World to visit next year is a great boost not only for the UK but particularly for this region. This news will attract headline attention for the city and the surrounding area but it is not just about transient visitors, it is also somewhere that attracts considerable interest from those looking to make their permanent home here.
One of my tasks as an estate agent is not to sell just my clients' homes but is also to 'sell' this part of the country to those looking to move here from London, other parts of the UK and even from overseas. Often these buyers have not made up their minds as to where they want to live or do not know South Wiltshire and the neighbouring counties very well. This part of the job is actually pretty easy, not because I know it so well having lived in the area for much of my life but because it is genuinely a wonderful place to be.
Celebrated Wiltshire Countryside
So why would you want to stay in and around Salisbury if you already live here or move to if you don't. Well, there's the glorious undulating countryside for a start, much of which forms part of an Area of Outstanding Natural Beauty. This may be regarded as a rural, mainly agricultural region but it is not an isolated one with London and the rest of the country being easily accessible by road and rail. The South Coast with its lovely sandy beaches, sailing and cross channel ferries is not far away either.
The rich local history is another strong attraction with many well-known landmarks such as the city's inspiring medieval cathedral, Old Sarum, Old Wardour Castle, the Fovant Badges and of course the most famous ancient historical site in the country; Stonehenge. So there's plenty to keep both the visitor and full time resident busy and with the 800th anniversary of the Magna Carta coming up in 2015, the best preserved copy being kept at the cathedral, Salisbury is sure to attract plenty of attention.
Excellent Wiltshire Schools
Many families are drawn here due to the high standard of the education on offer with two highly regarded grammar schools, some excellent primary and secondary state schools and a number of top independents. However it is also the quality of life here that is an attraction and why we are seeing an increasing number of buyers registering with us looking to purchase properties whether as their primary home or just as a weekend escape.