Until this summer it had been the understanding for many years in the property industry that houses with an indoor swimming pool had a positive advantage and having one could help sell a home as well as adding to its value. In contrast, an outdoor pool did not add any more to the sale price and indeed, for some buyers have been regarded as a detrimental feature. This has changed!
2018 has been one the hottest and driest summers known with records constantly being broken and temperatures regularly reaching 30C. With the heatwave set to continue, house buyers are positively seeking homes with pools, whether they are inside or out. However, with the continuing shortage of village property on the market, finding one is not easy despite it being estimated that there are over 200,000 homes in the UK with a swimming pool.
There is a lot to take into consideration when installing a swimming pool not least of which is the cost and this can vary enormously depending on what ground works are required and whether it's an above ground, below ground or housed. Then there's the type of pool to think about from a traditional design, an infinity pool or a natural swimming pond as well what they are made of and whether there are to be any additional features like diving boards, pressure jets or water cascades.
Another important factor is how the water is to be managed, cleaned, filtered, covered and heated. One also has to take into account where in a garden a pool is going to be sited and ideally this will be in a sunny but sheltered spot. Safety needs to be taken into consideration, particularly where there are young children around, so it is sensible to have fencing with secure access.
Size matters. Most people want a pool which is large enough to have some fun splashing around in and to be able to swim a few lengths rather than one that is no bigger than a paddling pool to cool down in on a hot day but it should not be so large that it completely dominates the garden.
Rural View are marketing a village property in an exclusive residential road on the Isle of Wight that boasts having a particularly good-sized pool (55 x 28 ft). Lamorna is an extended detached house built in the 1960's with a large garden and is being marketed as a refurbishment or redevelopment opportunity. The guide price is £1.1 million and should a new owner fancy swimming in the sea rather than the pool, then the beach is just a short stroll away.
Here are 10 winter & Christmas scenes, some are more familiar than others but who painted them? Name as many artists as you can!
1st Prize – 12 Bottles of Wine
2nd Prize – 6 Bottles of Wine
TIE BREAK – How much was Picture G sold for at auction in 2017?
Email your answers & contact details to: admin@ruralview.co.uk
or send them to Rural View, Unit 5, Manor Farm, Chilmark, Salisbury SP3 5AF
CLOSING DATE – Tuesday 2nd January 2018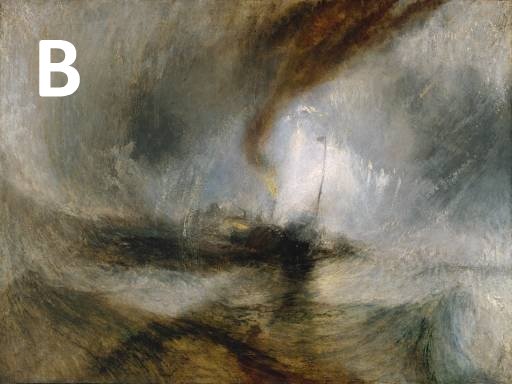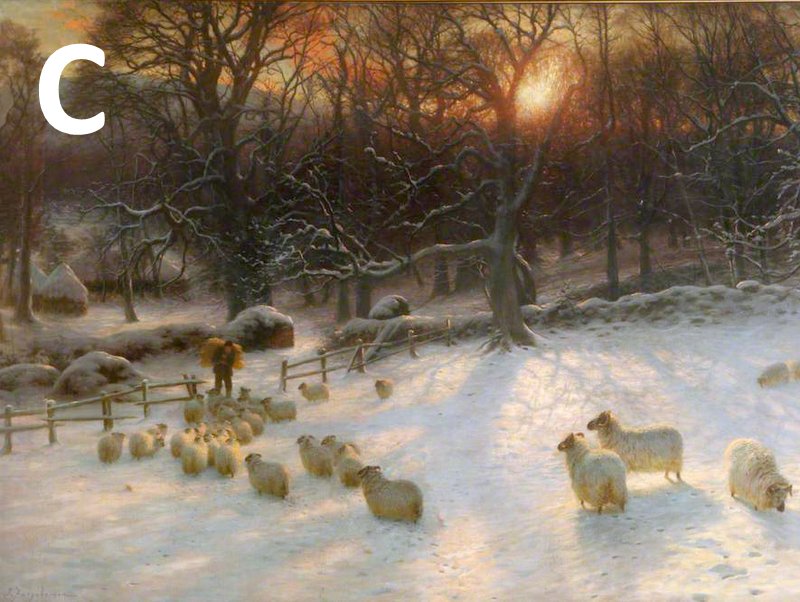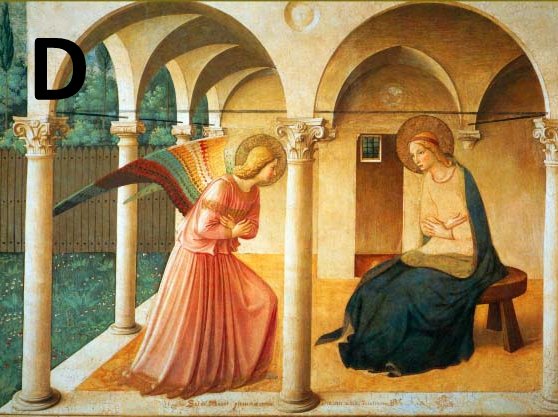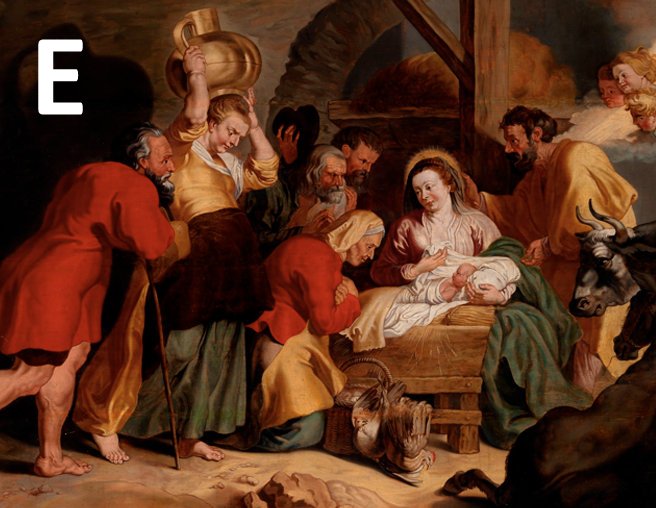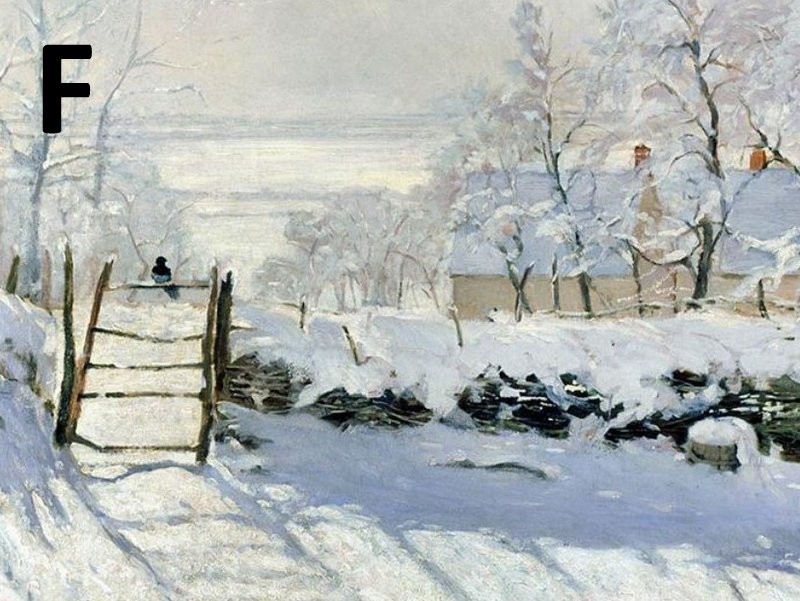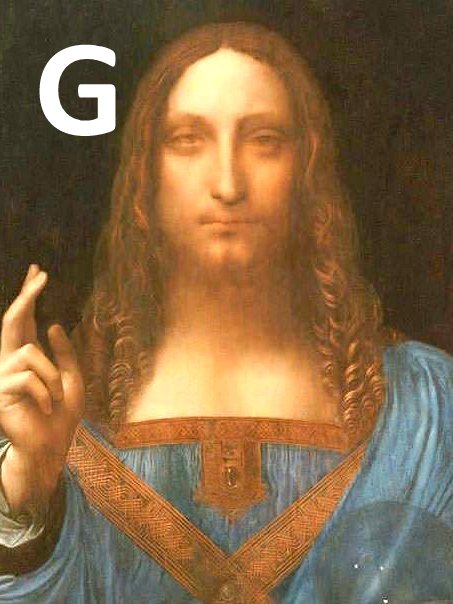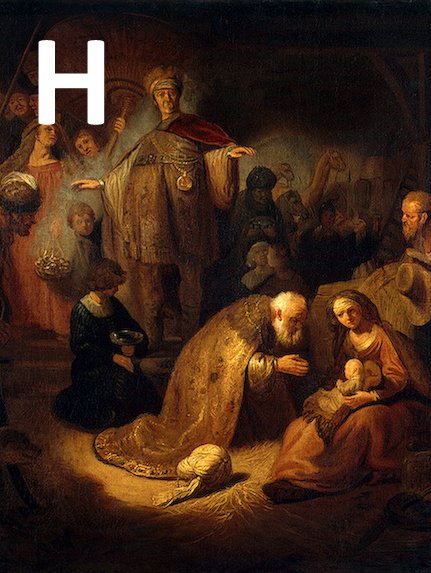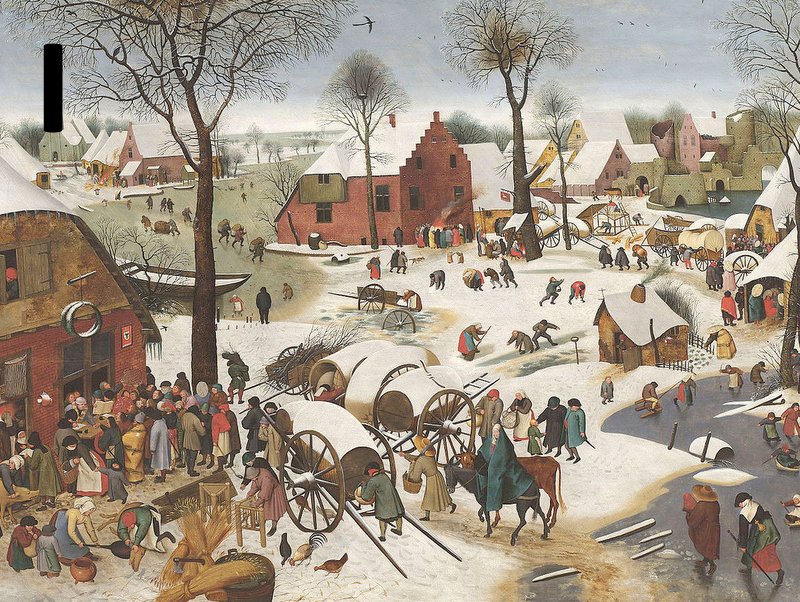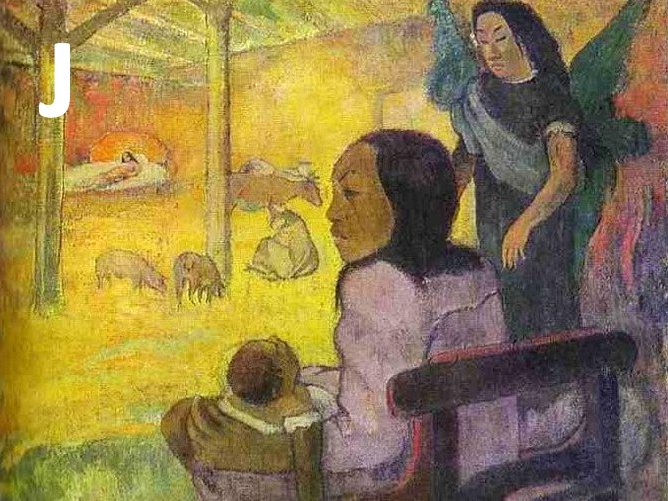 For full competition rules email admin@ruralview.co.uk
From village fetes to westminster…
One of the benefits of English country living and village life vs living in the city, is being part of the local community. Known as country estate agents specialising in selling rural homes and country lettings in Wiltshire, Dorset and Hampshire, Rural View conduct their business with this very much in mind.
Over the years we have been involved in backing a diverse range of local events. This has including supporting a number of village and church fetes including those in Chilmark, Donhead St Andrew and East Knoyle as well as the Damerham Firework display and the Deverills Festival, a wonderful week of art, drama, comedy and music based in the Deverill Valley.
As a fund raiser for the parish churches in Chilmark and Dinton, in April 2015 Rural View sponsored an extremely interesting talk chaired by BBC South's former political editor Bruce Parker in a packed Dinton Village Hall. The guest speakers were Sir Peter Jennings, a retired House of Commons Serjeant at Arms and Sir George Young who held a variety of senior cabinet posts in several Conservative governments. They discussed their take on life in Parliament, revealing a fascinating peek inside the World of British politics and the Palace of Westminster.
Our next sponsored event will be the very popular and spectacular Chitterne Firework Display on Sunday 1st November which is free entry.
We intend to continue being involved in village life, promoting and backing worthwhile local causes and community events and can be contacted on 01722 716895 or via our website; www.ruralview.co.uk to discuss any ideas or proposals.
Why is a single storey home not always necessarily a bungalow? Most people would think they are one and the same thing but this is not actually the case. Although the accommodation of many bungalows are set out on just one level and can therefore be correctly described as single storey homes, not all single storey homes are bungalows. It is difficult to precisely define the difference between the two, rather like what makes one property a cottage and another a house; it really comes down to style and design.
The word bungalow originates from India and the term 'bangalo' referred to a house built in the Bengal style which were usually small, detached, one storey and often with a wide veranda. Initially a term adopted by British sailors in the 1690's to describe a hovel, as the British Raj expanded they became ever more extensive and rather grand homes used by officials who by the late 19th and early 20th centuries began replicating them on their return to these shores. Their numbers proliferated in Britain and America in both suburban and rural settings with their style amended to suit the vernacular and in this country were often designed to the Arts and Crafts style in vogue at the time. Bungalows and single storey homes still remain hugely popular today although they only account for around 10% of the UK's housing stock.
A bungalow is not necessarily limited to being just a single storey high as in the case of chalet bungalows which have a second floor, albeit one that is smaller than the ground floor and built into the eaves. This is a particularly common form of construction in the USA where the various states have their own specialist designs.
Historically in this country, other than those properties belonging to the nobility, most homes were single storey, rather like crofters cottages in the Highlands or Ireland. If you look carefully at some old cottages, you can see that they were built at different stages, sometimes with stone elevations at ground level and a brick faced upper floor. This was because stone used to be widely available and cheap before the industrial revolution saw the advent of the mass production of brick.
Nowadays, single storey homes often tend to be either older buildings such as former agricultural barns that have been converted to domestic use or ultra-modern, contemporary homes built to a style that would not be associated with a bungalow.
Although normally known for selling more traditional country cottages and village houses, Rural View has recently agreed the sale of two single storey homes in the South Wiltshire area. One a former cow barn requiring updating near Sutton Mandeville whilst the other is a superbly presented property in Brixton Deverill that was once part of a range of bull pens. Both properties created terrific interest demonstrating the demand for this type of construction.
The recent budget has been described as one of the most progressive for years and one of the headline grabbing changes relates to the passing on of family homes and inheritance tax. From April 2017 if you own a property worth up to £1m you will be able to leave it to children or grandchildren completely free of inheritance tax. The following is taken from the Daily Telegraph's report on the existing rules and how the new proposals will work.
In his budget speech on the 8th July 2015, Chancellor George Osborne announced that he will raise the inheritance tax (IHT) threshold from £325,000 per person to £500,000. This means that married couples and civil partners will be able to pass on assets worth up to £1m, including a family home, without paying any IHT at all.
Thousands of home owners have seen the value of their properties soar in recent years, particularly in London and the south east, thanks to a buoyant property market. This has raised concerns for many about the amount of tax their estate will incur after their death.
What are the rules now?
IHT is currently levied at a rate of 40pc on the value of an estate above the tax-free threshold, which has been frozen at £325,000 per person since 2009. Married couples and civil partners are entitled to double the allowance, passing on assets to their children or other relations worth up to £650,000 before a tax charge is triggered.
How will this change?
The Government will add a "family home allowance" worth £175,000 per person to the existing £325,000 tax free allowance from April 6, 2017. This means that individuals can pass on assets worth up to £500,000, including a home, without paying any IHT at all. For married couples and civil partners, the total is £1m. This additional allowance will be gradually withdrawn for estates worth more than £2m. The Conservatives first mooted its plan to raise the IHT threshold in 2007 and it was included in its 2010 manifesto. However the Liberal Democrats quashed any changed to IHT during the Coalition government.
What if I downsize my home?
Anyone who wants to downsize to a smaller property will be eligible for an "inheritance tax credit" so that even if they sell an expensive property they will still qualify for the new threshold providing the bulk of the estate is left to direct descendants. This is an attempt to encourage pensioners to free up larger properties for growing families.
How much will I pay?
Hargreaves Lansdown has calculated how these changes will affect you, depending on the size of your assets.
Single person
| | | | | |
| --- | --- | --- | --- | --- |
| Value of family home  | Value of other assets | Value of the estate | IHT liability now | IHT liability from April 2017 |
| £175,000 | £175,000 | £325,000 | Nil | Nil |
| £200,000 | £300,000 | £500,000 | £70,000 | Nil |
| £250,000 | £400,000 | £650,000 | £130,000 | £60,000 |
| £400,000 | £600,000 | £1,000,000 | £270,000 | £200,000 |
| £750,000 | £750,000 | £1,500,000 | £470,000 | £400,000 |
| £1,000,000 | £1,000,000 | £2,000,000 | £670,000 | £600,000 |
Married couple
| | | | | |
| --- | --- | --- | --- | --- |
| Value of family home | Value of other assets | Value of the estate | IHT liability now | IHT liability from April 2017 |
| £175,000 | £175,000 | £325,000 | Nil | Nil |
| £200,000 | £300,000 | £500,000 | Nil | Nil |
| £250,000 | £400,000 | £650,000 | Nil | Nil |
| £400,000 | £600,000 | £1,000,000 | £140,000 | Nil |
| £750,000 | £750,000 | £1,500,000 | £340,000 | £200,000 |
| £1,000,000 | £1,000,000 | £2,000,000 | £540,000 | £400,000 |