Marketing Your House This Winter, Is It A Good Idea?
November . 2018
The question regularly asked by prospective house sellers is whether it is a good idea to market one's home over the winter months or is best to wait until spring?
Traditionally the spring/early summer has been regarded as the prime selling season but in recent years the peaks and troughs between the usual ebb and flow of activity in the housing sector over the course of the year have been much shallower. Indeed, it could be said that that the old rules no longer apply in that over the last few years there have been seasons when the market is normally busy which have turned out to be quiet and other times when it is usually quiet but have actually been busy. In 2016 for example, our most productive trading period by far was the last quarter of the year, i.e. autumn/winter.
The unsettling effect of the current febrile political atmosphere surrounding Brexit is likely to rumble on for some time yet and the market in 2019 is likely to be as uncertain as it has been in 2018. Despite predictions at the start of the year and contrary to what has been happening in the London and Home Counties, prices in the South Wiltshire/North Dorset area have remained firm.
This is partly explained by the lack of properties on the market locally coupled with demand remaining healthy and this has helped to shore up prices. Other factors are that people still need to move despite what is happening in the World and also this region is increasingly regarded as an attractive place to live.
It could be argued that with the political and economic situation only likely to become even more chaotic it is better to sell now rather than later. Furthermore, with fewer properties on the market during the winter there are fewer competitors than there might be in the spring. It is also worth bearing in mind that the Christmas holiday season is when the property portals record their highest levels of search activity.
Many years of experience has taught me that the quality of buyers house hunting over the winter months is as good if not better than at other times. After all, few would want to venture out visiting properties on a cold day in December or January unless they are genuinely serious about finding a new home.
A concern for some about going on the market at this time of the year is that their gardens do not look at their best but on a crisp sunny winter's day good, flattering photographs can still be taken. Indeed, when it comes to viewings, some houses can actually look at their homeliest with cosy fires going and subtle lighting on.
Whereas the time of year was once a key deciding factor when to put their homes on the market, nowadays this is less important. Future trading conditions are likely to be an unknown quantity for some time to come and so my advice to prospective vendor clients is to take the plunge when it suits them and their onward plans but without the benefit of a crystal ball, it may turn out to be better to do so sooner rather than later.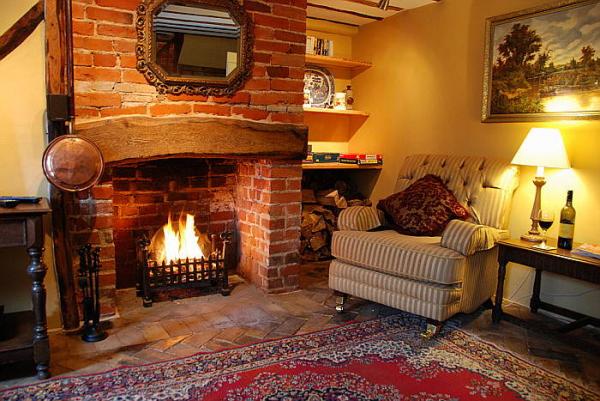 MM
Rural View
Nov 2018