Homes & Horses
April . 2020
The area that Rural View operate in (Wiltshire, North Dorset & South Somerset) is often chosen as a place to live by equestrian enthusiasts, after all it has beautiful rolling countryside with a superb network of bridleways. From a property perspective, however, these are not the only things that a buyer might look for.
How we value Equestrian Property
When we value equestrian property it's the sum of the parts that count and this greatly helps to build the overall value. The house itself is almost the straightforward part as there will be local comparable sales that we can look at. The land element is very important, not just the acreage size, but is it sloping or flat, is the soil free draining or heavy clay? Are there footpaths running through the fields? In general terms the first 5 acres are the most valuable to any property, not just equestrian and, depending on location, these first 5 acres could add up to £125,000 – £200,000 to the value of the whole property. The remaining acreage will be valued as a mixture of amenity / agricultural value depending on its total size.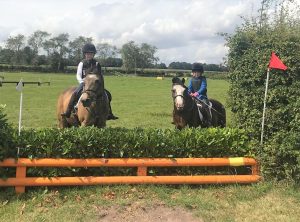 The Value of Equestrian Facilities
Other things to look at are the number of loose boxes and quality of the stabling, yard / wash down and feed areas. Are there other barns for hay / storage, is there a manege, ample room for parking and turning or grooms' accommodation? All these factors coupled with an excellent view and ability to ride out from the yard go towards making the perfect equestrian home.
You don't necessarily need to have a £1m plus budget to secure your dream equestrian property. There are cottages or smaller modern houses with a few acres that will come onto the market that are ideally suited to equestrian buyers, but you might end up having to add facilities or buy a bit further west in order to get exactly what you are after within your chosen budget.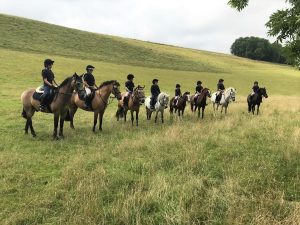 Clubs and Riding Centres within reach of Tisbury
Within our area there are excellent local Pony Clubs such as The Wilton, South & West Wilts, Portman or Blackmore & Sparkford Vale branches, who organise many events for children and affiliated through local hunts fun rides for adults. There are a good variety of livery and riding stables locally including SMS Equestrian, Grovely Riding Centre, Manor Farm Teffont and Little Wishford Equestrian & Warminster Saddle Club. Within 20 miles of Tisbury there are also 10 dedicated equestrian centres where you can have lessons or practise a particular discipline. For those that like to shop, there are also plenty of thriving tack shops and feed stores locally.
So if you enjoy the equestrian way of life, you will certainly find that it's thriving in these parts!
Charlie Stone, Director