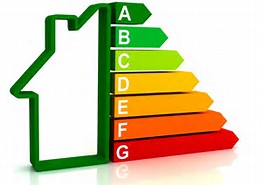 It has been on the cards for a while now, but legislation has a habit of creeping up on us and EPC changes in residential lettings is on the horizon.
Government guidance states that:
' From April 2018, landlords of privately rented domestic and non-domestic property in England or Wales must ensure that their properties reach at least an Energy Performance Certificate (EPC) rating of E before granting a new tenancy to new or existing tenants. These requirements will then apply to all private rented properties in England and Wales – even where there has been no change in tenancy arrangements – from 1 April 2020 for domestic properties.'
So landlords of properties with EPC ratings below E are now on notice that their properties must be improved before signing up a new tenant, or renewing an existing tenant's contract. There are exemptions to this, most notably listed buildings, although those landlords will have to show that energy efficiency improvements have been made to the extent that they are permitted within the planning rules. This exercise would preferably mean taking advice from their local authority and the conservation officer, and the property would also have to be registered.
One cannot argue that tenants should not have the opportunity to live in relatively energy efficient houses and this legislation will no doubt press rogue landlords into action, but as yet another squeeze on the private rental sector many period properties will have to see significant expenditure if they are to continue to be let.
It had been suggested that an initial cap of £5,000, which landlords would be expected to spend to bring a property up to standard, would be applied. Until the government publishes more detailed guidance, however, this cannot be confirmed.
In the meantime landlords should be checking their EPC's and taking note of the improvements that are suggested. If in doubt, you should speak to your local authority and maybe to an energy consultant who can advise on where and how to invest in improvements. Let us know if you need some contacts.