The question regularly asked by prospective house sellers is whether it is a good idea to market one's home over the winter months or is best to wait until spring?
Traditionally the spring/early summer has been regarded as the prime selling season but in recent years the peaks and troughs between the usual ebb and flow of activity in the housing sector over the course of the year have been much shallower. Indeed, it could be said that that the old rules no longer apply in that over the last few years there have been seasons when the market is normally busy which have turned out to be quiet and other times when it is usually quiet but have actually been busy. In 2016 for example, our most productive trading period by far was the last quarter of the year, i.e. autumn/winter.
The unsettling effect of the current febrile political atmosphere surrounding Brexit is likely to rumble on for some time yet and the market in 2019 is likely to be as uncertain as it has been in 2018. Despite predictions at the start of the year and contrary to what has been happening in the London and Home Counties, prices in the South Wiltshire/North Dorset area have remained firm.
This is partly explained by the lack of properties on the market locally coupled with demand remaining healthy and this has helped to shore up prices. Other factors are that people still need to move despite what is happening in the World and also this region is increasingly regarded as an attractive place to live.
It could be argued that with the political and economic situation only likely to become even more chaotic it is better to sell now rather than later. Furthermore, with fewer properties on the market during the winter there are fewer competitors than there might be in the spring. It is also worth bearing in mind that the Christmas holiday season is when the property portals record their highest levels of search activity.
Many years of experience has taught me that the quality of buyers house hunting over the winter months is as good if not better than at other times. After all, few would want to venture out visiting properties on a cold day in December or January unless they are genuinely serious about finding a new home.
A concern for some about going on the market at this time of the year is that their gardens do not look at their best but on a crisp sunny winter's day good, flattering photographs can still be taken. Indeed, when it comes to viewings, some houses can actually look at their homeliest with cosy fires going and subtle lighting on.
Whereas the time of year was once a key deciding factor when to put their homes on the market, nowadays this is less important. Future trading conditions are likely to be an unknown quantity for some time to come and so my advice to prospective vendor clients is to take the plunge when it suits them and their onward plans but without the benefit of a crystal ball, it may turn out to be better to do so sooner rather than later.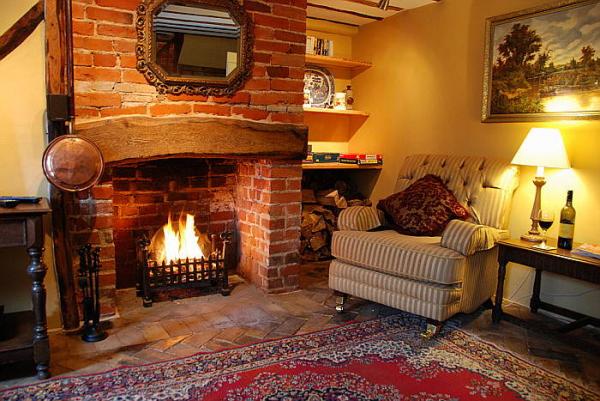 MM
Rural View
Nov 2018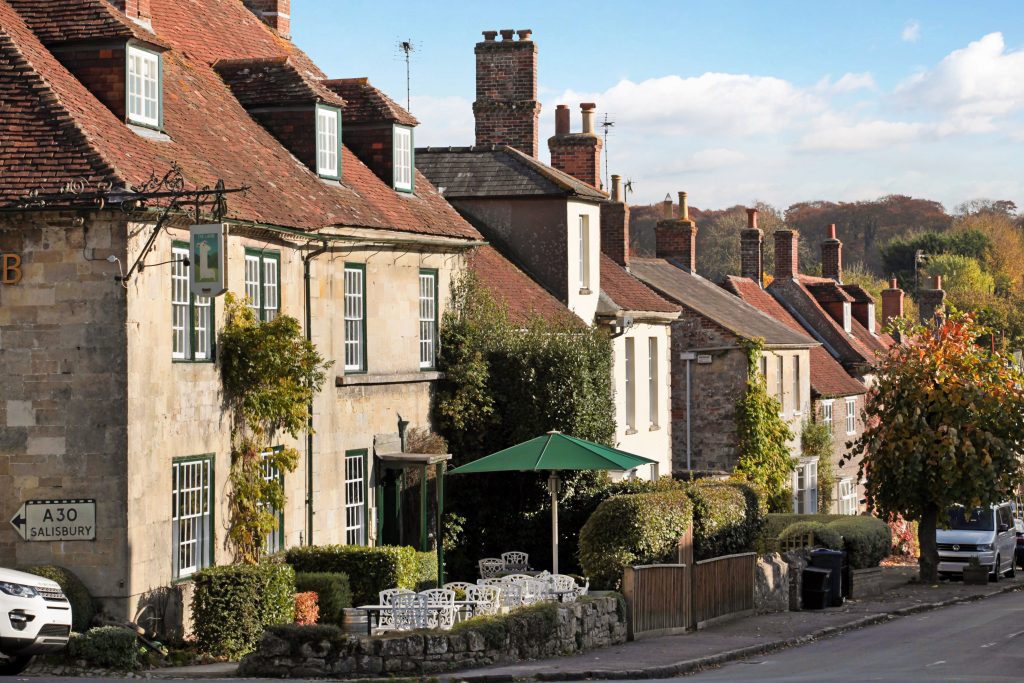 It may seem obvious to some that those moving house should be absolutely clear about the sort of property they want to move to and where it should be.
We are approached directly by buyers because they want to live in this particular area, but when one drills down in to precisely what they are looking for it often becomes apparent that they haven't quite worked it out for themselves.
Village or Town?
The most common choice is actually whether they want to be isolated in a rural spot or to have neighbours and a community around them. The latter then leads on to where that community might be and the size and scope of the settlement and its facilities; in other words whether they want to be in a village house, or a town house.
We Advise
As agents for both village and town properties in south Wiltshire, north Dorset and south east Somerset, whether for sale or to let, we are well placed to advise on the most suitable properties in the most suitable locations, whether it be villages with a shop and a pub or small towns with more going on.  Budget doesn't matter as long as lifestyle is realised and actually it's the stage in life of individuals which will normally dictate where they decide to move to.
Stages in Life
Many villages in the area have the facilities and community to support incomers who are able to rely on having a car or two to get out to the shops and enjoy the surrounding amenities. These buyers or renters would often be younger families who would use the village school and become involved in the community, while always thinking of the next move when their little ones turn secondary school age. It is then that decisions have to be made with either a move in to a catchment, or even to town where it is easier for latch-door parenting to take over. Most teenagers also hate to have to rely on their parents to drive them everywhere!
We also see more mature couples moving away from the increasing stresses of the Home Counties to a quieter existence, and village life in this part of the world is a natural draw, being still within range of the Big Smoke, but just beyond commuter prices.
The other point at which to make the move to town is when those of a more advanced age become conscious that they will not be driving for very much longer and will need shops and facilities on their doorstep. This is often a downsize to a single storey property or certainly one that is more manageable. It can be a real wrench to have to go through this process and many will have been in their village home for decades, but once the decision has been arrived at it can be plain sailing.
Those who live in towns, of course, have all the amenities and activities around them that make buying or renting a town property an obvious choice. They might be missing out on genteel village life, but that may never have occurred to them as an option, although some do make the move to the villages to escape the bustle and street lights; after all, it is individual lifestyles and the promise of greener grass that drives the movement of people.
We are so fortunate to handle the sale and letting of a variety of village and town property and we do get to meet all sorts of people with different views. If we can be the ones to point the lost souls in the right direction, though, it does make our job that little bit more satisfying.